Got a Fall 2017 Internship, Co-op or Research?
Make it Extraordinary with the INTERN SUCCESS PRACTICUM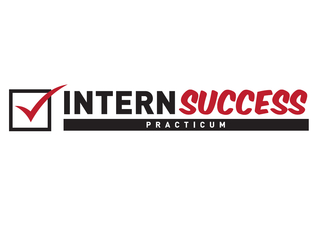 If you've landed a career-related experience of 120+ total hours, make sure you have it recognized on your UMBC transcript through the Intern Success Practicum!


The Benefits
PROFESSIONAL GROWTH: Relevant workshops and employer panels help you take your experience to the next level
FEEDBACK: Performance evaluation from your site supervisor
SUPPORT: Career Center advice and guidance to help you make a great impression and overcome challenges
TRANSCRIPT RECOGNITION: Your experience is sanctioned by UMBC and noted on your official academic transcript
CREDIT: Potential to earn academic credit for your experience
What Is the Intern Success Practicum?
Open to all undergraduate and graduate students 
Zero-credit, pass/fail 
Requirements submitted online
FREE! No tuition or fees


How to Register 
Log in to UMBCworks 
Click Intern Success, Work & Service Practicums (under Shortcuts)
Add New Experience
Fill in the information, attach your offer letter or email, and submit. Your registration will be reviewed within 5 business days.
The Career Center Internships & Employment Team
UMBC Career Center
Math/Psychology 201
410-455-2216