Featured Employer: NuHarbor Security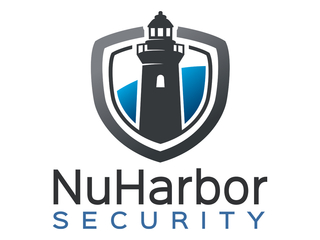 The UMBC Career Center is excited to spotlight NuHarbor Security, Inc. a leader in information security services that works with leading private and public sector clients throughout North America. They help their clients design, implement, and sustain Information Security, Compliance, and Risk Management programs in a way that is purposeful, intelligently integrates Security Technology including Splunk, and transparently measures progress toward their desired stage of program maturity.  Learn more at
www.nuharborsecurity.com
NuHarbor Security is currently seeking candidates for two positions:
Managed Services Engineer I:  UMBCworks 9315558
Security Operations Analyst – Managed Services:   UMBCworks 9315559
Allie LaBelle, a member of the NuHarbor human resources recruiting team, shares her thoughts about the organization:
If you had to describe NuHarbor Security in three words, what would they be?
Security, Passion, and Education
What is the number one thing you look for in a new team member?
We are looking for passionate people that are excited to work for a cyber security company. We look for a new team member to fit our companies' culture! We look for a new team member who will always put their team first, strive to do better for our customers, and continue to learn and grow.
What qualities do your coworkers possess that make them enjoyable to work with?
We think that getting to spend time with the awesome people we work with is one of the best perks of the job. NuHarbor Security employees are very easy to talk to! We use slack for interoffice communication and always have several conversations going on from division specific conversations to a watercooler where we encourage random conversation from weekend plans to favorite beers.  In our Vermont office we frequently host lunch events from potlucks to pizza and beverages of choice days. What makes our coworkers so great to work alongside is their passion for what they do, their openness to welcoming new members, and their drive for the company as a whole, to be the best that they can be for the good of each other and the company!
What makes you enjoy going to work and how does the culture promote that?  What about the office encourages that supportive environment and culture?
What makes me enjoy working for NuHarbor is not only that we are located in the beautiful state of Vermont and get to see the mountains everyday on our way to work. It's the fact that when you are hired and are going through onboarding you are never a stranger for long. For new students who have just graduated the first day let alone first week may seem scary. Have no fear, by the end of the first week everyone has stopped by to say welcome and introduce themselves to you. The communication is amazing at NuHarbor, there isn't the need to feel like you are bothering someone when you send a Slack message over to them! Something that makes NuHarbor stand out is how we follow our values. Everyone is on the same page when it comes to our them, protect the house, help our clients win, and always be learning are the three values that all our employees model
Why did you originally choose to work for NuHarbor Security?
I choose to work for NuHarbor because of the great things Iheard about the company. I came from a huge companyand I was yearning for a smallercompany with a "family" feel! We were voted #4 for "Best Places to Work" in Vermont for 2018, we are waiting on the 2019 results but we already know we are somewhere within the first 50!
Do you have any examples or remember a specific time that you loved working with your team?
Currently our company had to transition from working at the office to 100% working remote. At a time where the unknown was frightening our company really kept us together. Justin our CEO has put on a couple events to keep us updated and at ease. He put on a virtual "town hall" where he updated everyone about what was happening at NuHarbor! Our departments managers all gave an update on their departments! I really enjoyed and found it important to get together as a company. On Fridays we have been doing a "virtual happy hour" as a company! The last two weeks we have had themes for the zoom meetings, everyone joins with fun virtual backgrounds! This upcoming Friday is our first Bingo game!!! Even though we are all separated and not in the office environment we are kept in the loop of what's happening and able to still enjoy each other's company!
If you remember anything specific, can you talk about your interviewing/hiring process when you started at (NAME OF COMPANY)?
The hiring process at NuHarbor was very personable! They clearly love what they do! Kathie Cheney the HR director started the interview process with a pre-screen phone call "trying to get to know me" were we just chatted about what I currently did and what interested me in this opportunity. We then had a "face to face" with another person from the HR team. They asked me about what they were looking for and asked me some questions regarding the position, I was able to ask question about the company too! The next step I was brought back in for another face-to-face where I had a full panel interview with a couple people from the different departments! They asked me more technical questions and opened it up for me to ask the managers questions. They even gave me the grand tour of the offices!  From there I heard back within the next 12 hours about the verdict!
What internal mobility is available, and how soon can employees take advantage of growth opportunities?
Our company is growing! We are taking on more clients and expanding our boundaries across the East Coast! There are a lot of opportunities for internal mobility within our company! If you are successful and are doing a great job you will not go unnoticed. We keep a lot of our employee's strengths and aspirations into our recruiting mind frame.
Why do you hire UMBC students?
We see that there is a lot of correlation between what UMBC students focus on and what we do daily at NuHarbor Security and are excited about the opportunities to hire within the University!  We have researched the Cybersecurity Track and Cybersecurity Analytics certificates and feel these individuals would be able to hit the ground running at NuHarbor Security!