Collegetown Network's Virtual Industry Days (VIDs)
Use VIDs to Visualize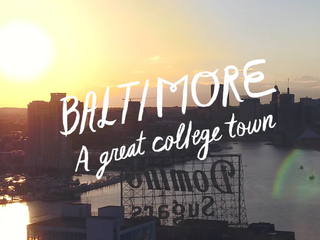 Use VIDs to Visualize
The COVID-19 global pandemic has altered the job market in unprecedented ways.  We encourage you to use this time to connect with the professional community here in Baltimore and perhaps VISUALIZE career paths that you may not have been before.  

Join Baltimore Collegetown for a virtual exploration of the region's industries. This is your chance to digitally engage with industry leaders, connect with like-minded students, and learn from professionals who have launched their careers in Baltimore.

We've interviewed five local professionals in a variety of industries, each with a unique story of how they started their careers in Baltimore.  Check out each Virtual Industry Day (VID) here:
We would've loved to introduce you to all of these speakers IRL, but hope that you will connect with each of them in the virtual space instead.  The Collegetown team, along with all our Career Center and industry partners are rooting for you! 

Stay happy, stay healthy, stay home,
Baltimore Collegetown
Launch Your Life in Baltimore!
Find An Internship

Baltimore Collegetown Network's internship database is your one-stop-shop for finding internships across the region.