Self-Discovery
The foundational step to a successful job search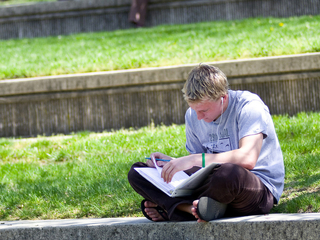 Job searching can feel challenging and stressful at any time but especially now with the increased uncertainty and tight job market brought on by COVID-19. You might understandably feel increased pressure to begin applying quickly and furiously to as many jobs as you can. However, we'd like to advise you to complete a very important foundational step first – self-discovery of strengths, interests, skills, and values. 
Much like when you build a tower, you must start with a solid base before you start building upper levels or risk the whole thing crashing to the ground and having to start over. In building a career, this might mean discovering where your passions lie, recognizing what comes easily and naturally to you, acknowledging patterns of strengths that have been present throughout your life, and considering what qualities and aspects of work are most important to you in order to feel satisfied and fulfilled.Taking the time to do this necessary work will allow you to better articulate yourself, market yourself to employers, and successfully navigate the shifting job terrain. 
Not sure how to determine your strengths, interest, skills, and values? The UMBC Career Center offers free assessments such as the FOCUS 2 and MBTI as well as a useful dependable strengths workshop activity here. If you would like to discuss these topics with a career specialist, you can make a 60-minute appointment for major decision making, career decision making, or FOCUS2 and MBTI interpretation here. 
When job searching, it is essential that you first focus on identifying your strengths and skills. Don't skip this fundamental step.