October 20th / Pre-Register Here!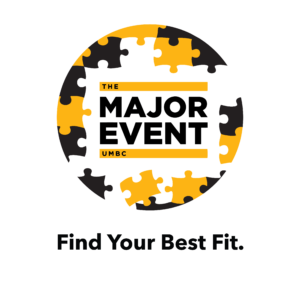 The 4th Annual Major Event is coming soon! Held virtually this year, we invite you to pre-register for this free event with the link above and to browse our pages to learn about what we have in store. Whether you've already committed to a major or are still exploring, all students are welcome to attend any or all portions of the event.
Participants will receive a Major Event t-shirt and sticker (sent directly to you through the mail)!
Be sure to follow our Instagram page for additional updates/information!